From EP MECA water jet cutting to the streets of Montbrison.
For once, the know-how of EP MECA technicians is unveiled for all to see. Requested by our client Blanchet Groupe, EP MECA contributed to the creation of totems for a new discovery trail of the city of Montbrison heritage. Nineteen halts were thus inaugurated by the Town council of Montbrison (Loire, France) this February.
Blanchet Groupe entrusted us, as a subcontractor, with part of the production of these totems for the city of Montbrison. The work of our teams consisted of:
Cutting operation on pre-polished brass sheets: triangular strip at the top, drilling of the central circle on the front face; central band with "Ville de Montbrison" lettering on the front;
Water jet cutting operation on steel sheets: cutting of frames; on the lower front frame, cutting of the lettering "… Passé, Passants, Passages…"
Accustomed to working in B to B on purely industrial projects, our teams were happy they were able to contribute in their own way, to highlighting local heritage.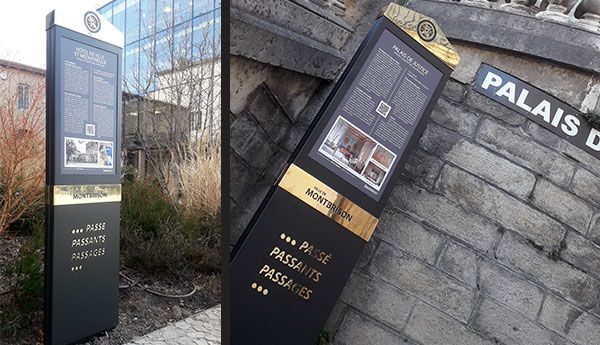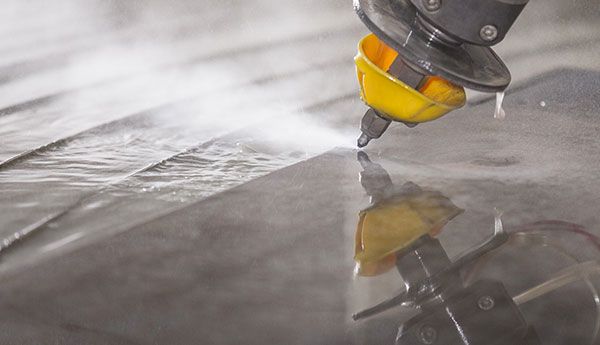 While usually done internally, customer orders are managed by our project managers ; in this specific case, our client provided us with all the elements necessary for our work, the project was managed by the industrialization department staff.
This is generally the case for pure subcontracting projects, whether as it was here in waterjet cutting, but also in machining, metalwork or even mounting/assembly of mechanical equipment.
Our custommer sent us his plans directly (in the .dxf format) and the material, he then asked us for an estimate on various qualities of the products (pre-polished brass and steel). He was attracted by our water jet cutting machine possibilities and the know-how of our technicians. Once the production range was edited, our operators were able to digitally install the program on the machine and proceed with the cutting.
The parts were checked by the metrology department to be sent for treatment, and thus obtain the mirror effect on the brass of the headbands.
Finally, the brass parts were delivered to be assembled with the entire totem in the Blanchet Groupe workshops.
Discover the 19 stops created by Blanchet Groupe by walking through the cobblestone-paved (or not) streets of Montbrison, and become unbeatable for anything about the history of the historic capital of the Counts of Forez (booklet available at the Loire Forez Tourist Office).
If you want to learn more about our know-how in subcontracting, in particular in waterjet cutting: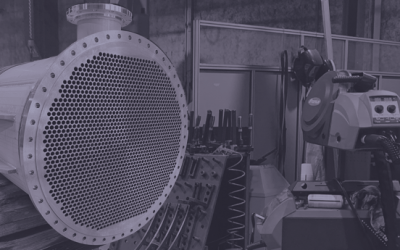 Our tubular Heat Exchanger. EP MECA designs and manufactures tube and shell heat exchangers up to one meter in diameter: They can be straight tube or U-shaped and in various materials such as stainless steel and/or Super Duplex. FOR WHOM? TO WHICH...