Winner of the Blaser Swisslube Trophies, "Overall SME cost"

.
EP MECA, a company dedicated to the design and production of special machines, was rewarded at the 9th edition of the Blaser Performance Trophies in the SME Global Cost category. Supplier of cutting oil for all machining machines, it is a real winning partnership that was highlighted during the award ceremony on March 6, 2019, during the Global Industrie fair in Lyon. Alongside large companies such as Peugeot Saveurs, MCSA and Pernat Industrie, EP MECA is very proud of this distinction.
(Photo credits: Blaser Swisslube)
THE 9TH EDITION OF THE BLASER PERFORMANCE TROPHIES
EP MECA was honored to receive this award: We thank Blaser for their support. More than just a commercial relationship, it is a true partnership that was established.
Our production objectives were heard by the company Blaser, which in return proposed a complete study, argued and quantified, to determine an effective real life solution. The support did not stop once the solution was installed, the exchanges were enriched with tests and feedback.
EP MECA is also very proud of this distinction which highlights all the know-how and professionalism of the machining team. All our personnel are looking for solutions for continuous improvement of processes and products; with the support of the Blaser teams, we found true partners who understand the challenges of our business.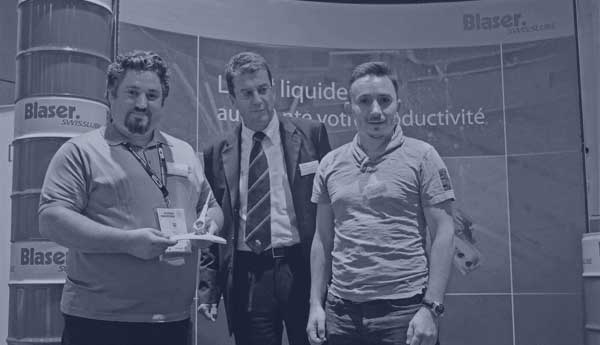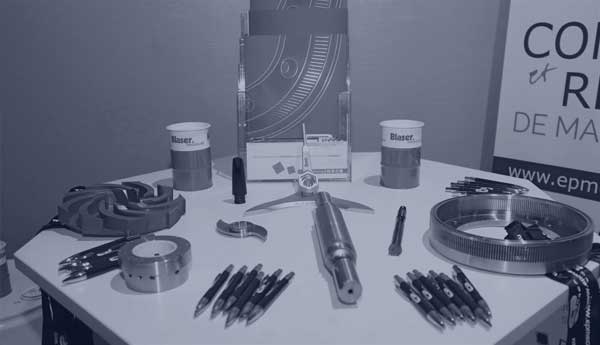 BLASER, A PRECIOUS PARTNER
EP MECA has an expanded machine pool for both turning and milling: 6 numerically controlled lathes, one multifunction lathe, 6 machining centers, 2 automatic saws for material cutting.
Quality is a requirement; Cutting oil is an essential component in the search for impeccable quality.
In 2017, after Blaser had carried out testings sessions in 2016 on our machines, the entire fleet was switched to Blaser oil: Increased productivity, less tool breakage, improved surface quality, general savings on the entire process… So many benefits that convinced EP MECA to take the "All Blaser" approach.
Today, EP MECA is a major beneficiary of this partnership. The increased quality of the parts is a considerable value for our customers. The assurance of having quality in the long run is essential.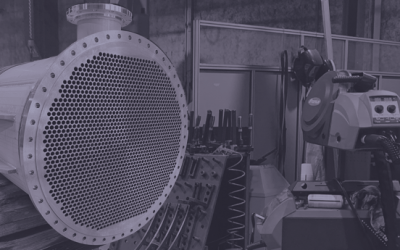 Our tubular Heat Exchanger. EP MECA designs and manufactures tube and shell heat exchangers up to one meter in diameter: They can be straight tube or U-shaped and in various materials such as stainless steel and/or Super Duplex. FOR WHOM? TO WHICH...